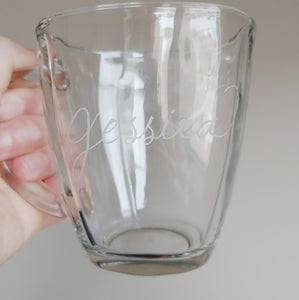 This personalized mug is the perfect keepsake for special occasions. Made with clear glass and featuring an elegant engraved calligraphy design, it's the perfect gift to commemorate special memories for years to come.
Each glass mug can be personalized with engraved calligraphy with your name, initials, special date or message.
This ensures a unique and customized look that is sophisticated and classic. 
414ml Coffee mug