Welcome to Gena Larae Lettering!
I am a calligrapher and engraving artist from Kingston Ontario,  I offer personalized calligraphy on wood signs, ornaments, wood hangers, and gift bags and so much more. Are you a looking for a thoughtful gift that is handmade and customized for them? I would love to create something special for you to show someone your love and appreciation!
Please see my  Contact/FAQs page if you have any questions about my products, or would like to reach out.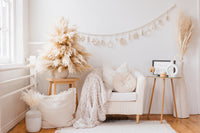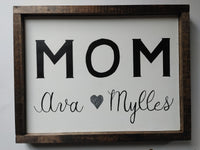 Framed Wood Signage
Custom framed wood signage are a unique gift with a personalized touch. I would love to create something special for your home or special event. Each sign can be stained in so many beautiful wood colours. All signage is made of solid wood and handmade with care. Each sign is hand painted and designed to offer a one of a kind piece that is handwritten in calligraphy.
Personalized Signage
Personalized Wood Products
Interview with Digital Main Street
In August 2022 I was interviewed by Digital Main Street about starting my small business, and my journey building my website.
Read the article here